Mrs. Gretchen Sukdolak, Director of Pupil Services
•Mrs. Diane Adamczyk, School Age Secretary - 716-686-3644
•Mrs. Audra Cyrulik, Data Entry Clerk - 716-686-3616
•Mrs. Elizabeth Maeder, Registrar - 716-686-3665
Dr. Jocelyn Massaro, CPSE Chairperson
•Mrs. Melanie Bodecker, Preschool Secretary - 716-686-3643
The Cheektowaga Central School District is dedicated to providing a creative, flexible and appropriate model for the delivery of services to all students. This model offers a continuum of services and implements the NYS regulations based on the unique learning needs of each student.
Parents and educators should share responsibility for a student's educational program.
· All students can learn and succeed at different rates in a supportive environment.
· The full continuum of services will be available based on the unique needs of each student.
· Students are socially and academically responsible and accountable for their own actions.
· Student-teacher ratio, as well as support services and positive role models should be considered when determining a student's educational program.
· Appropriate modifications should be made to accommodate a student's unique learning needs in the least restrictive environment.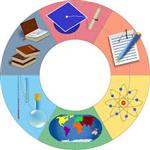 Special Education Services
RELATED LINKS:
LD OnLine
LD OnLine.org is the world's leading web site on learning disabilities and ADHD, serving more than 200,000 parents, teachers, and other professionals each month.

LD OnLine seeks to help children and adults reach their full potential by providing accurate and up-to-date information and advice about learning disabilities and ADHD. The site features hundreds of helpful articles, multimedia, monthly columns by noted experts, first person essays, children's writing and artwork, a comprehensive resource guide, very active forums, and a Yellow Pages referral directory of professionals, schools, and products.

More than 2.9 million school-age children in the United States – approximately five percent of the student population – are diagnosed with learning disabilities. Many more struggle in school but never receive a formal diagnosis. LD OnLine provides the parents and teachers of these children with accurate, authoritative information about learning disabilities so they can obtain the help they need.

LD OnLine also serves adolescents and adults with learning disabilities. The site offers information and resources on the transitions from school to college and from school to the workplace, and on the issues faced by adults with learning disabilities.

LD OnLine is a national educational service of WETA-TV, the PBS station in Washington, D.C. WETA also offers three other comprehensive educational sites: ReadingRockets.org, ColorinColorado.org and AdLit.org.

VESID - ACCES - VR (Adult Career & Continuing Ed Services: Assisting individuals with disabilities to achieve and maintain employment and to support independent living)
New York State's Vocational and Educational Services for Individuals with Disabilities